3 SIMPLE WAYS YOU CAN REDUCE STRESS.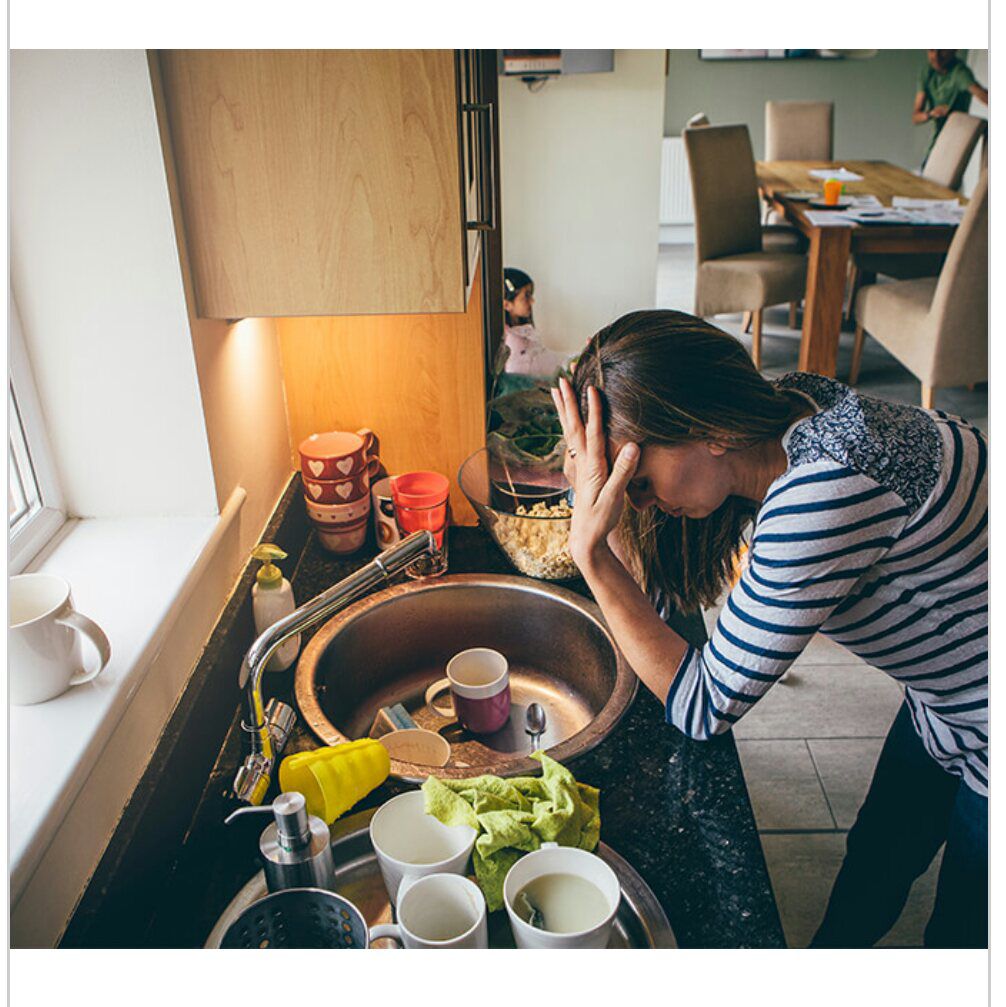 Hi there,
So today, I am going to be talking about stress, how it affects you as a woman and ways you can deal with it, in order to make life easy for you and to make your relationship with your spouse go smoothly. Stress is a reaction to a change or a challenge. In the short term it can be helpful as it can give you the energy you need to stay alert. But long-term stress can lead to serious health problems. Truth be told, stress is inevitable in every relationship, most especially when you are a parent. The moment you become a parent, you begin to notice that a lot of things has change in your life - like having a little one that totally depends on you to care for and at the same time, you have a man to care for and the home in general. But how you manage or handle these changes matters a lot as this can determine the state of your mental health.
Now, talking about Mental Health, during a simple research I did recently, questioning some women on their mental health and how it's affects their relationships, I realize that 75% of them, as soon as they hear the word ' mental health' they immediately relate it to madness or someone with mental illness, which brought about this article and I really hope to a large extent, it's educate our women as regards their mental health.
Your mental health as a woman is your resources, it is where you get your energy from, It is what makes you human. It is your capacity of being able to function well and be productive in all your doings- at work, in your society and most especially in your relationship. Your mental health is what keeps you going an a woman. And It is what what makes you to be able to cope with the stress of life as well as it helps you to realize your abilities as a woman. So, whenever you hear the word mental health, don't ever let the thought of madness or mental illness across your mind, rather you should see it or think of it as your well-being. When you are stressed, there is nothing or little you can achieve, As a woman you need or must have a stable mental health to be able to manage your relationship effectively. To make your relationship interesting, loving and fun filled and to make your partner always want to come around.
But if you do not have a stable mental health due to stress of whatever kind, these could lead to serious and several health issues, like anxiety, depression and sadness. And I tell you, your relationship will as well suffer for it, as it won't be as fun and loving as it should be, because you are always tired, lose interest in the things you use to like or love to do with your spouse and even get angry at your man for every little thing he does! And before you know it, you beginning to have a boring relationship and love life.
Just like I mentioned earlier, stress is inevitable in every relationship. But there are ways you can manage or handle so it doesn't have much effect on you or your relationship. I understand, you would want to get everything done all by yourself - like keeping the home clean, preparing breakfast on time, doing laundry, preparing the kids for school or for the day(for those who are parents) and equally preparing yourself and your spouse for work. As you believe that those are the characteristics of a good woman or wife. But what you fail to understand is that your are not a SUPPER WOMAN with supernatural powers and as such never get stressed out, rather you are just a human who's body is very much prone to stress which can seriously effect your mental health.
So, as a woman you notice that your mental health is no longer stable due to stress and it's already affecting your relationship. Here are a few but important ways to manage your every day stress;
1. ACKNOWLEDGE IT.
Being able to identify that you are stress is very important. That is, to acknowledge or accept that you are stress out both physically and mentally due to some factors in your relationship or at work place, is one of the easiest way you can manage or handle stress. The moment you are able to identify it, seek for help by discussing it with your spouse. Let him understand the level to which you are stressed and how it's affecting you and your mental health. A reasonable and loving partner after listening to you, will most definitely look for ways to support you the best way they can.
A lot of women fail to do this - getting their partner involuntary, whenever they are going through stress. But the truth is, some men sincerely can really tell when they women are stressed out due to other life issues, until and unless you call their attention to it. And not unrolls you do,they may not be able to support you.
2. BUY EQUIPMENT THAT WILL MAKE YOUR WORK EASY.
Thank God for technology! We are now in that era where there is practically a machine for everything. You don't necessarily have to do your laundry by hand or do the dishes yourself. They are several home appliances available. Save up and get yourself a washing machine, dish washer, a blinder, a Refrigerator to store up your food and keep them fresh...I know a lot of women would say that they can't afford these things at once, but if you and your partner do a proper planning and save up for it,then you can achieve it. Having these mechanical equipment at home help reduce your stress These equipment in your home will not only help reduce stress but also help save time, as many kitchen tasks can be time consuming and repetitive but these appliances help you get the job done faster.
3. TIME MANAGEMENT.
This is another way that you can manage stress. Learn to buy your food items in bulk, so you don't have to go to the market or supermarket everyday after work to get things. All you need to do is to know how to preserve them so they can last longer. And with the help of modern day equipment and electronic devices,this is no longer a problem for women.
Generally speaking, having a stable mental health is very important because it can help you to;
1. Cope with the stress of life.
2. Be physically healthy.
3. Have a good relationship.
4.Work productively.
5. Realize your full potential.
Please fee free to add to this article, other ways in which we can educate women on ways to have a stable mental health by reducing stress, in the comment section and we will be glad you did.
To be informed of the latest articles, subscribe: